Laval Rocket wind down a season to be proud of at Place Bell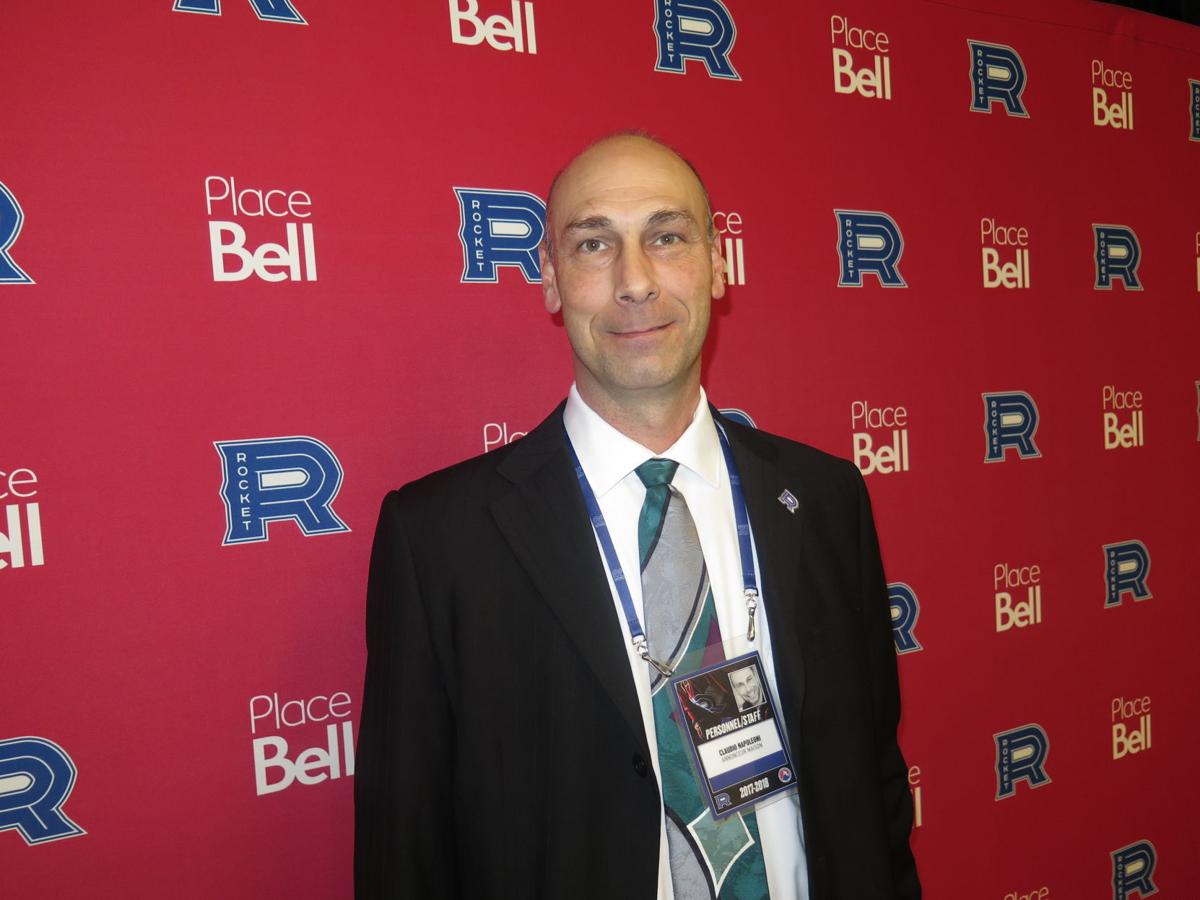 They will not make the American Hockey League playoffs, but unquestionably the first season of the Laval Rocket at the beautiful new Place Bell must be considered a huge success. Their final two home games of the 2017-2018 season will be this Friday and Saturday night when they host the Charlotte Checkers.
I watched a recent home game from the press box when they played the Belleville Senators, losing 5-3. It was an exciting contest from start to finish and when I got to meet Laval head coach Sylvain Lefebvre after the game I could only commend his players for the hard work and grit they showed throughout the 60 minutes.
Perhaps public address announcer Claudio Napoleoni said it best when we sat down to chat before the game. "The level of play is incredible," he said. "Remember these guys are playing for contracts and call ups so they give it their all each game."
Napoleoni should probably get some kind of award for rookie announcer of the year. He had never done the PA for hockey before. The longtime Laval resident had done soccer and is an experienced and perfectly bilingual voice over artist, "At the beginning of the season it was really tough for me," he said. "I had a learning curve. But having people like Bell Centre PA announcer Michel Lacroix as a mentor truly helped and I feel so comfortable now."
There were almost 8,000 fans in the 10,000 seat arena the night I went. The team has drawn good crowds for its maiden season and I am told next season they will try and get the players out in the community some more. I expect that interest will only increase.
The team's social media plan is in good hands with the talented Claudia Richard, who just happens to be the granddaughter of the legend the team is named after: Maurice "The Rocket" Richard.
I among those who cannot wait to see the Rocket play again next season. My only regret this season was not getting a ticket to watch a game from the St. Hubert zone, a wildly popular section that is sold out repeatedly. Enjoying the fine cuisine of Rotisserie St. Hubert from the opening faceoff onwards has proven to be an attractive sell.